Professional lighting design helps provide unforgettable experiences and create the right atmosphere for casual socialization – or a wild party.
Electro Waves has provided lighting solutions for hundreds of hotels and restaurants plus indoor and outdoor lighting for a number of other companies. Our expertise also includes exterior and landscape lighting as well as special effects.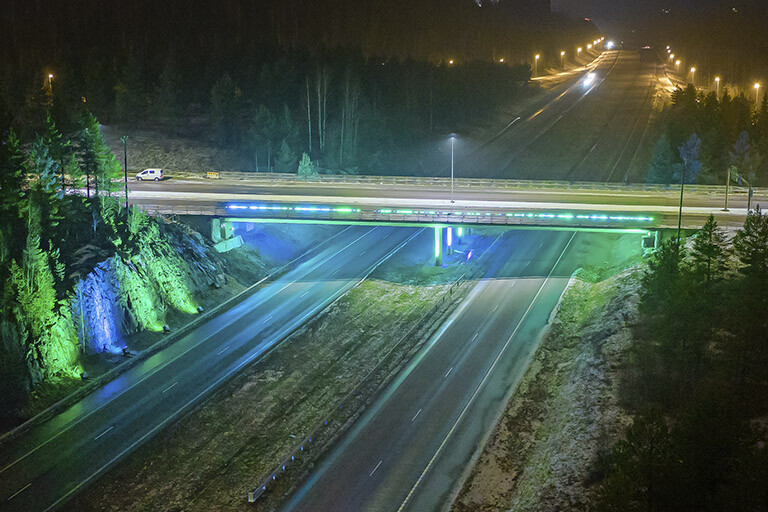 Exterior lighting
Exterior lighting often evokes emotions and divides opinions.
Designing a successful exterior lighting requires smooth cooperation between several parties such as architects responsible for the cityscape, neighbors, authorities and the client.
The effects of an obtrusive exterior lighting – especially the direction and intensity of the light – should be noted in the design phase. A successful lighting enhances the building's architecture and brings variation to the cityscape.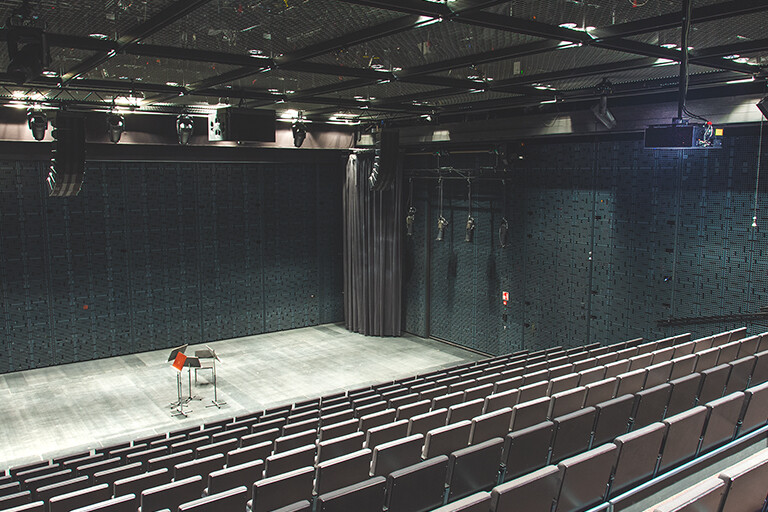 Effect lighting
Effect lighting can be used either dynamically or statically. Dynamic effects are used in theatres, concert halls and clubs – wherever there is performance art. The equipment used in effect lighting is now used in tandem with projection – based special effects such as 3D projections and media server controlled LED surfaces in floors, ceilings and walls.
Static effect lighting is typically used to highlight decorative elements or the architecture of a space. Control is essential in static effect lighting – it's not enough to choose the right lights, their relative intensities also need to be controlled according to different lighting conditions.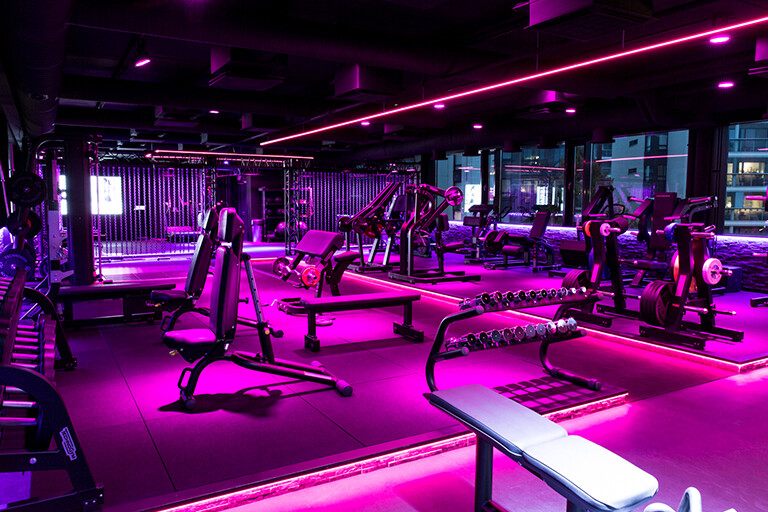 LED lighting
LED lighting is here to stay. It has brought numerous benefits but also new challenges for lighting design. The LED products replacing old types of bulbs, for example, have inconsistent compatibility with dimming systems. RGB, RGBW and other color changing products, different LED strips and lights for professional use are usually controlled by the DMX512 protocol, but there are exceptions.
It is important to employ a professional at the very beginning of the design process, whether it's about implementing a whole new system or replacing old lamps with LED bulbs. Electro Waves has been among the first Finnish companies researching, developing and implementing these new lighting solutions.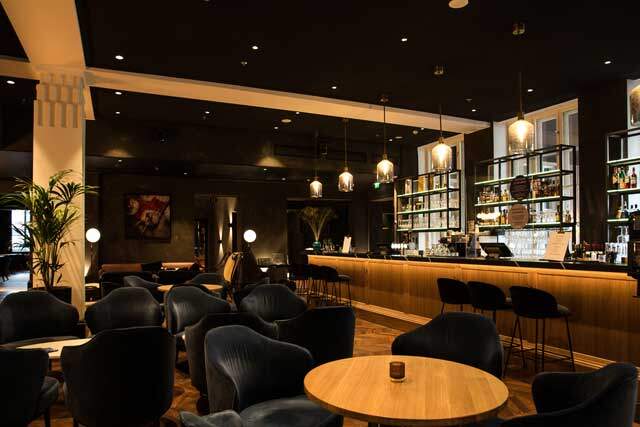 Dimming systems
The last large transition in dimming systems was when public spaces and restaurants began using halogen lighting and dimmers needed to cope with transformer load. Back then it was enough that the dimmer could manage inductive and resistive loads.
Today the control systems also directly control the lamps' ballasts, but there are many different manners of control depending on the device. This sets several interface-related requirements for the control system. However, currently the greatest challenge is replacing the incandescent and fluorescent lamps with LED bulbs. We have excellent solutions for any and all lighting needs, a good example of which is the large lighting and control system we supplied for Radisson Blu Plaza.