Wow-effects and the service outgoing from the client's needs
Electro Waves executed to Flamingos EVENTI-space, audio-visual solutions that are versatile, representing the newest technology. The event space has many purposes: it serves hotel costumers by being breakfast and lunch restaurant, but as the name suggests, it is available also for versatile happenings from seminars to product launchings and celebrations. With their own entrance equipped space will serve even the most demanding costumers needs on behalf of, both in terms of service and technology.
Meeting- and reservation restaurant manager Petri Saukkomaa who has been in the designing project from the beginning, tells that the basis of the design has been customer's needs. Unique, glass wall space also needs unique solutions, so the clients can offer their own custumers and cooperation partner the best possible experience.
Saukkomaa has a long experience with event and restaurant business. The experience was benefitted from the beginning of the design work. "Easiness and reliability are crucial things from the client's point of view. In every step of designing, how things would be the easiest to the clients was well thought of and also the safety point of view was taken to a strict consideration: wires place is not on the floor, but they are taken into targets, for example to the mixing console through routes that are invisible to the clients."
Electro Waves was chosen to be Flamingos cooperation partner through a competitive tendering. Installments and commissioning's went easily, without any problems. Cooperation between different makers went well and also schedule has held precisely: the first event in EVENTI-space was held according to plans, on the following day after the last installments.
The most important effect
Saukkomaa states that from the client's point of view, there are exactly two options: technique either works or it doesn't. "We want to show our clients, that we have thought of the user experience along with every detail. The clients job is not to be nervous if the technology works or not. It's important to us, that the client gets added value to their job from the technology. Our job is to create to the clients the most important, WOW-effect."
What does WOW-effect mean? "I know that our clients have used a lot of time and effort to their presentations. Investment to pretentious performances and videos peaks with that we can bring them more impressiveness and depth with lights and good sound." Tells Saukkomaa and sums up: "Our goal is to bring the client's case out in the best possible light".
Smooth costumer service
The easiness and reliability of audio-visual system is also very important matter from staffs stand. "We have here a lot of employees, so the accessibility of technology is very essential. We thought of accessibility with Electro Waves even when we were renovating Flamingos conference rooms.
When employees know that the technology works and they can count on that everything is in order, their energy will release to their actual meaning of work or costumer service. "When the conference hostess doesn't have to be nervous if the video projector will turn on or if the sound system will work, she can entertain the clients with a much better feeling" wonders Saukkomaa and continues: "It brings the employees career pride, when they feel like they control the devices and can answer customers questions."
Considered from all of these point of views, EVENTI-space is a successful execution. "We have succeeded with the light, sound and picture – all of them intertwine together into one user friendly entirety in good cooperation with Electro Waves." The vicinity of this space was wanted to build so, that it serves also costumers possible special demands: easy frames were built to the installations, so if some event demands any additional parts or special technology, it will be easily installed".
Well planned, started from the need of a client cooperation with Electro Waves led to a conclusion that offers wonderful frame to meetings and an exciting work environment to the professionals of customer service.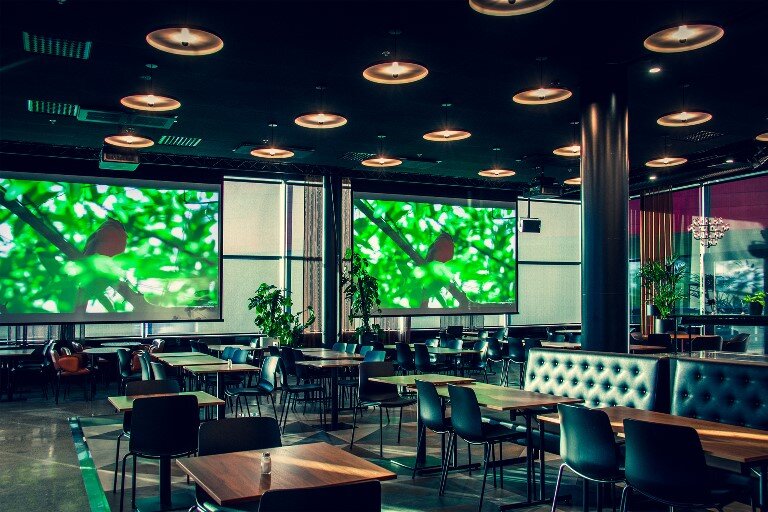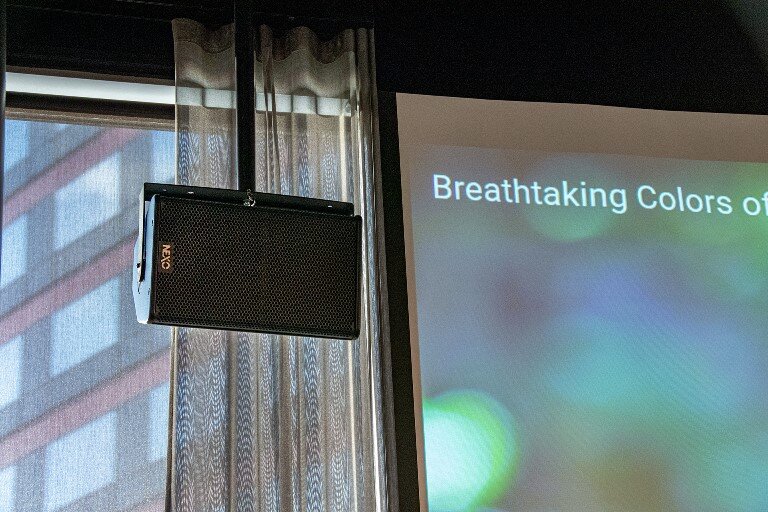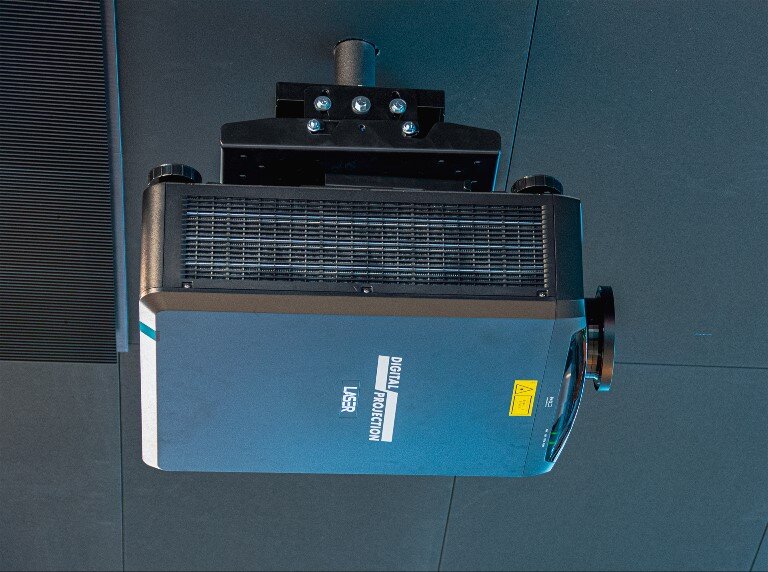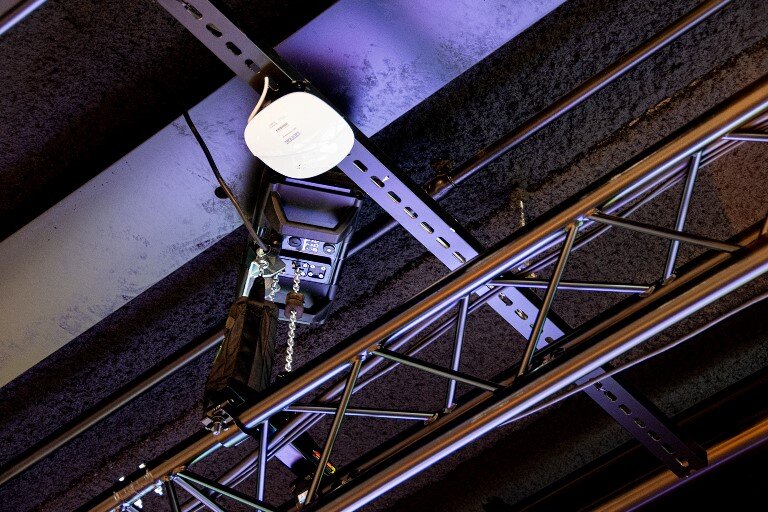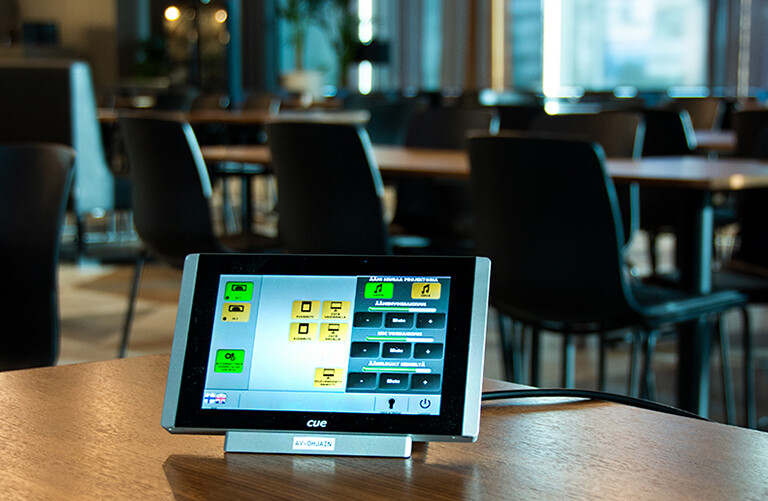 Manufacturers of technical products used in the project:
Digital Projection | Admiral | NEXO | FOHHN | Lightware | CHIEF | Yamaha | Sennheiser | CUE | Euroscreen