A water fountain provides a unique atmosphere and experience. It can be executed traditionally or as an art installation of sound, light and special effects.
Our expertise also includes water parks, which we have designed and produced for Caribbean cruise ships, among others.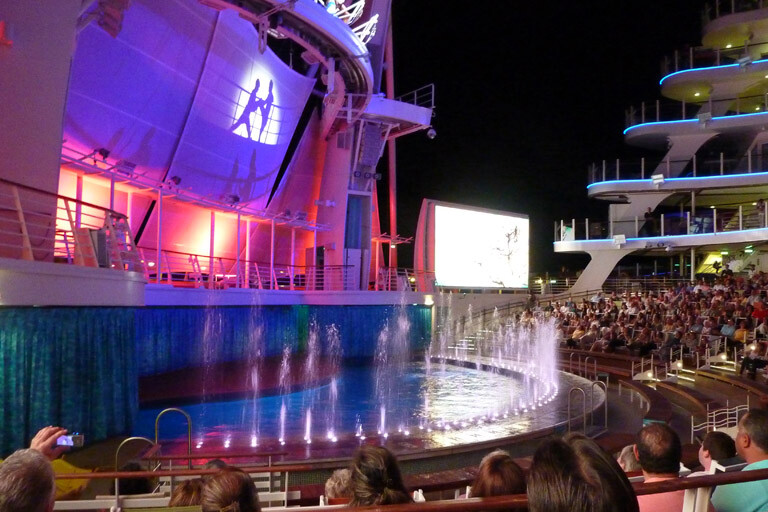 Musical Fountains
Musical fountains, dancing waters. The greatest and the most magnificent ones are found in Las Vegas and Dubai, but we dare say Finland has the most per capita! For example Lahti Pikkuvesijärvi, Enchantment of the Seas, Kokkola Suntti, Oasis of the Seas, Allure of the Seas and Holiday Club Saimaa.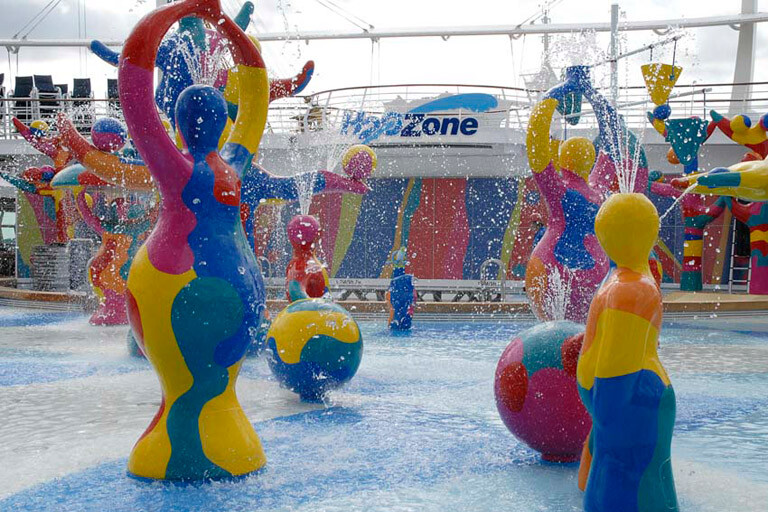 Water Parks
We have carried out Imatra Spa's Taikametsä-project, the special effects of the spa in Levi Tunturihotelli, and the fountain on the 805 Splash deck of a cruise ship built in Rotterdam. We also created splash decks with colorfull sculptures on the freedom-class ships Freedom of the Seas, Independence of the Seas and Liberty of the Seas.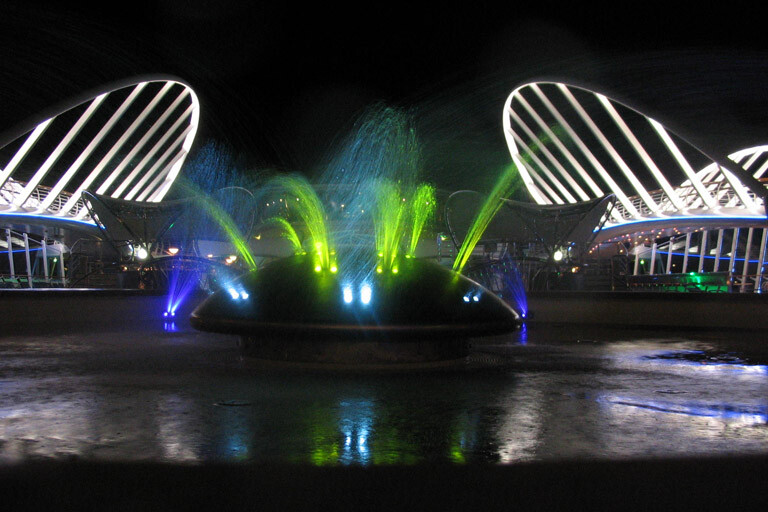 Urban fountains
The fountains at Idea Park and Tuuri in Finland are good examples of fountains we have designed and implemented for urban environments. In addition we've created the Merikoski fountains in Oulu, Energia-park in Kokkola and the Tuusulanjärvi fountain in Järvenpää, which oxidizes the lake as well as provides visual enjoyment.