In AV Technology, Electro Waves excels. We provide AV solutions from power to projection, cables to cameras and tweeters to woofers.
We've supplied first-class solutions to hundreds of places from hotels, conference rooms and congress centers to schools, churches and concert halls.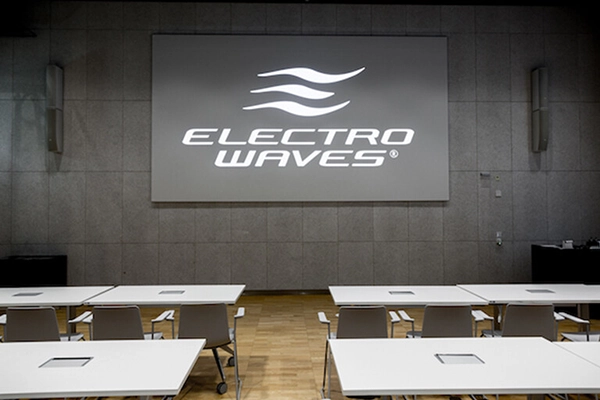 Conference rooms
Conference rooms range from small teamwork spaces to huge congress centre auditoriums. Every space has its unique qualities, but the basics of presentation technology remain the same: picture, sound, lighting and communication to the outside world. We specialize in developing unique user interfaces for unique spaces.
Even the largest congress halls often don't contain all the necessary technology. Additional needs might include a voting system, hundreds of conference microphones, a streaming system, video conferencing equipment, a translation system or a screencasting system. We are always prepared for the interfaces of systems of all sizes to ensure easy connecting between the AV systems and any necessary accessories.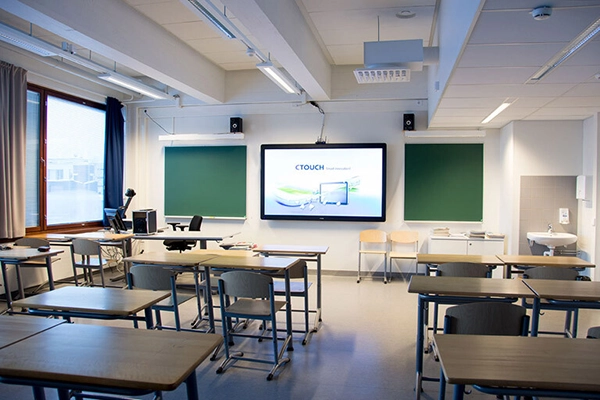 Schools
The requirements for AV technology in schools and other learning environments are growing every year. The latest presentation technology, new ways of sharing information and remote participation create tough challenges for the design and implementation of these systems. The students are often more familiar with their school's IT and AV technology than their teachers who visit several different classrooms.
The AV solution for a classroom has to be logical and easy to use. To enable comprehensive presentations we pay special attention to the programming of the system. Our user interface designer has also taught in schools of the audiovisual sector.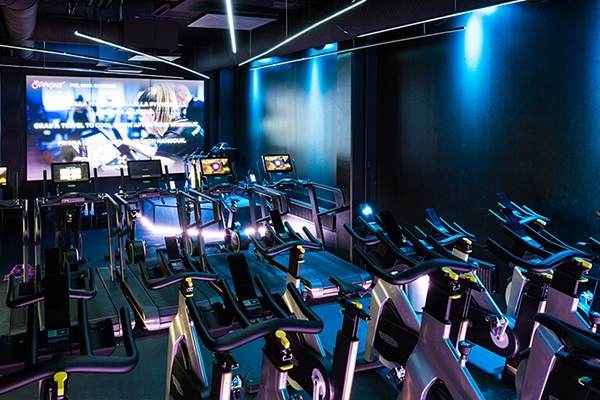 Sports centres
Exercising on an upswing and so is the competition between sports centres. The winner will be the one that best supplies the service efficiently and with the customers' needs in mind. Designing exercise-related technical solutions requires experience and expertise – and those can be found at Electro Waves.
The person responsible for designing our sports centre solutions has a degree in sports. Together with our technical designers he will utilize visual lighting solutions, sound systems and our latest virtual group exercise software.
More information CLICK HERE.