Tampere's 116-year-old Tavara-asema event venue combines a historic environment with modern technology.
Tavara-asema's new event and concert venue opened its doors in January 2023. The space is equipped with modern, high-quality audio-visual presentation technology.
The project's supplier was Torvinen Showtekniikka, which is located in Hämeenlinna. Torvinen Showtekniikka offers comprehensive turnkey solutions for all sound, lighting and video needs.

Showtekniikka has years of experience with NEXO audio equipment, so the products were guaranteed to be reliable and functional, and the choice for Tavara-asema's sound system was easy to make. One of the project's aims was to create a unified system, which meant ensuring that the audio technology consisted entirely of equipment from a single manufacturer.

"We acted as Tavara-asema's technical partner, and we offer NEXO products for event production. This means that if Tavara-asema's system ever needs additional components, we will be able to respond immediately", says Showtekniikka's Audio Technician Tommi Tjukanov.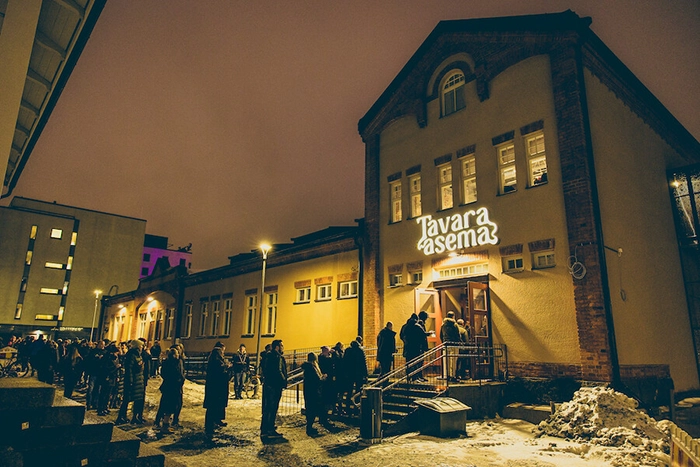 The event venue's biggest technical challenge was the location. A space in the middle of residential areas and hotel operations must account for noise disruptions, or sound leaks, that may inconvenience people outside the venue.
"NEXO's system played a key role in solving this problem. We knew that NEXO's cardioid solutions would be a fitting and cost-efficient answer. We have lots of experience and thorough expertise on Dante network signals, and Tavara-asema's entire sound system actually uses Dante to transport all signals. This made it a natural system choice", explains Tjukanov.

Tavara-asema currently uses NEXO's P15 point source loudspeakers and ID24 sound reinforcement speakers. One of the ID24's best features is that it can be placed or hung in a variety of locations and that it is compact – without sacrificing sound quality, of course.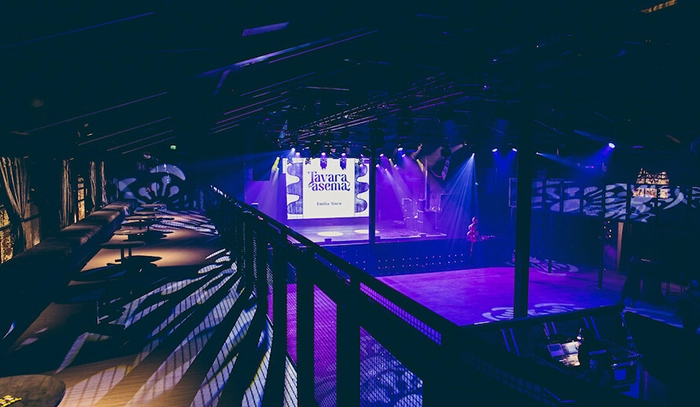 Electro Waves, who Showtekniikka was already familiar with, acted as an importer for NEXO and Yamaha products during the project.

"We are happy that we had the opportunity to work with Electro Waves' experts to design the exact set up we wanted. We would like to thank everyone on the Electro Waves team, with special thanks to Kari Lehtonen for quick responses, constructive discussions and all the effort put into the project. We were positively surprised about the very quick delivery, which confirmed our decision to use NEXO in the project."

NEXO's sound system is complemented by Yamaha's CL5 mixing consoles, RiO3224D2 audio interface and MRX-7D processor. NEXO is owned by Yamaha, so the products seamlessly integrate into Yamaha's mixing systems.
The new high-quality equipment allows Tavara-asema's premises to be used for a variety of purposes, and the venue's calendar is already booked full of different events, from flea markets to festivals.
You can check out upcoming events on Tavara-asema's Events page.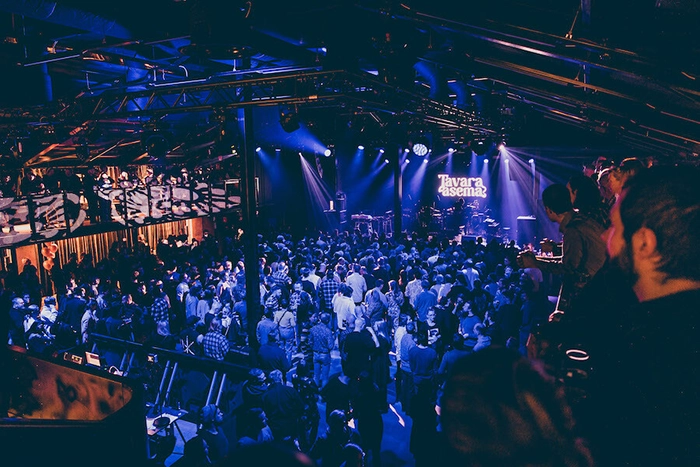 The delivered NEXO sound system included the following products:
Nexo GEOM12 line-array speakers (2×5 pcs)
NEXO ID24-T 120×40, 8 pcs
Nexo RS18 subwoofers (8 pcs)
Nexo P15 monitor speakers (8 pcs.)
Nexo P15/L18 side fill speakers (4+2 pcs)
Nexo NxAmp4x4Mk2 amplifiers (8 pcs.)